EXPORTS BISCUITS AND SWEETS FROM POLAND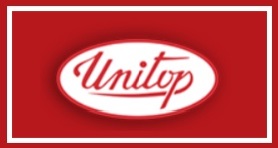 SESAME PRODUCTS AMKI TO GO
AMKI TO GO CLASSIC AMKI TO GO WITH HONEY AMKI TO GO WITH QUINOA AMKI TO GO MINI CLASSIC
AMKI SUPERFOODS
AMKI SUPERFOODS WITH BACKWHEAT AMKI SUPERFOODS WITH AMARANTH AMKI SUPERFOODS WITH QUINOA AMKI SUPERFOODS WITH MILLET
AMKI – US VERSION
SESAME THINS NATURAL SESAME THINS CHOCOLATE SESAME THINS COFFEE SESAME THINS PEANUT BUTTER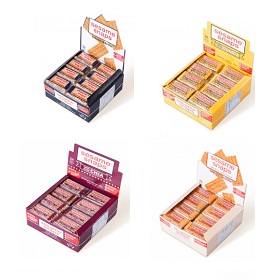 SESAME SNAPS
SESAME SNAPS NATURAL SESAME SNAPS QUINOA DISPLAY SESAME SNAPS CHIA DISPLAY SESAME SNAPS VANILLA
HALVA
HALVA MINI HALVA MINI VANILLA BAG HALVA MINI VANILLA & COCOA HALVA MINI COCOA
HALVA BARS
HALVA VANILLA HALVA VANILLA & COCOA HALVA COCOA VALVA NUTS AND RAISINS
HALVA VANILLA TIN
LUXURY CREAM FUDGE LUXURY CREAM FUDGE BAG LUXURY CREAM FUDGE LUXURY CREAM FUDGE
AMKI WAFERS 13G AMKI WAFERS 17G AMKI WAFERS 17G AMKI WAFERS 20G
ELTESSE WAFERS ELTESSE WAFERS ELTESSE WAFERS ELTESSE WAFERS
ELITESKI KING SIZE COCOA FILLIING ELITESKI KING SIZE PEANUT FILLIING ELITESKI KING SIZE COCOA TOFFEE
WAFERS GIMI CREAM FILLIING WAFERS GIMI COCOA FILLIING WAFERS CREAM FILLIING WAFERS COCOA FILLIING
Unitop sp. z o.o.
We are the largest producer of halva and sesame snaps in Poland and one of the largest producers of sesame snaps in Europe. Our factory in Łódź was established in April 1945.
Many years of experience and attention to quality and taste resulted in cooperation with the biggest retailers both in Poland and abroad.
We remain faithful to traditional recipes and production methods tested over the years. That is why our halva is handmade, which allows us to maintain its original taste and characteristic fibrous consistency. Something that consumers value in halva the most.
We sell our sesame snaps all over the world. People like them especially for their exceptional crunchiness and taste. As a strong player in the category we see a big potential in further category development. Therefore, we are pleased to present you our refreshed portfolio that is based on recent consumer trends.
And it's just the beginning. More to come.
POLAND
UNITOP SP. Z.O.O. EXPORT
Unitop sp. z o.o.
Jana Pawła II 27
00-867 Warszawa Poland
Website : www.unitop.com.pl
Copyright 2021 © COMPANIES FROM EUROPE