WHOLESALE BEVERAGE FROM GERMANY
Ananassaft 100%
APFELSAFT 100%
Apfelsaft 100% Direktsaft
Birnensaft 100% Direktsaft
Grapefruitsaft 100%
Orangensaft 100% Direktsaft
Orangensaft 100%
Johannisbeer Nektar
Quittensaft 100% Direktsaft
Sauerkirsch Nektar
Traubensaft 100%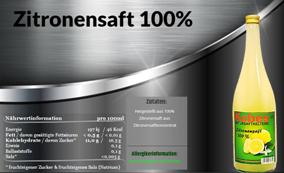 Zitronensaft 100%
Back then
At that timeThe establishment of the company Kobes is dated to the year 1929, by A. Kobes senior, in the Bauerngasse in Nuremberg. As one of the first wineries or "sweet-most companies" in the Bavarian region, prickly-leaved juice from Finland was bottled in a durable condition and sold at the store in Rothenburgerstr. 10 distributed. In 1930 the processing of apples and pears began to Süßmost. Followed by the production of elderberry, gooseberry and red / blackcurrant juice & nectar. The storage of the juices over the winter time was pasteurized in wooden barrels and glass bottles. For that time, this way of preserving juices was revolutionary. Due to the total destruction of the operation in 1945, a suitable place for reconstruction was sought. This was finally found in 1946 in damp. One of the main reasons was the existing rock cellar facility, which was built around 1846 by hand and completed in 1890. In the so-called ice cellars, the juice is still stored today and so we can, as at that time at a naturally constant temperature of 8-9 ° C, throughout the year, a particularly high quality of the juices, stored in stainless steel tanks guarantee
Later
In 1951, the first drop of our distillery flowed. The liqueur production followed. In the sixties and seventies the nectar production was intensified. Fruit trees and trees were planted and cultivated in the area around Förrenbach and Kirchensittenbach, and the harvested fruit was transported to Nuremberg. The first own fruit reception outside of Nuremberg opened 1970 in Neumarkt i.d.O .. further 5 followed in the next years. Furthermore, the school catering was extensively supported in Nuremberg / Fürth and Erlangen with fruit juices. The driving sales extended and the direct supply of the private customers consolidated. A continuous expansion of the fabrication and the storage rooms was always in the focus on the one hand to meet the requirements of the customers and above all the quality of the products.
Today
In addition to the main product apple juice we produce in our house a wide range of fruit juice, fruit wine and beverages, among others, for hospitals, schools, and kindergartens, which is also sold to private customers and food retailers. In our home distillery, we also refine your own fruit to spirits & liquor. Quality and hygiene standards are on the same level as customer satisfaction. Each juice batch is analyzed and evaluated in the laboratory. In addition, control samples are also submitted to independent institutes for examination. The traceability is given to the origin through all process steps. The most modern technology is available for the production of your products. We have always trained apprentices and specialists in the profession of the frut juice industry. Together with qualified graduate engineers, they ensure the perfect drop every day. From the region for the region.
GERMANY
Natursaft
kelterei Kobes
Gsteinacherstr. 4590537 Feucht
BAYERN GERMANY
SITE : http://www.kelterei-kobes.de/
Copyright 2021 © COMPANIES FROM EUROPE