EXPORTS FRESH FRUITS AND VETABLES FROM POLAND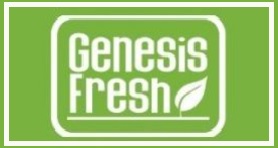 APPLES
BLACKBERRIES
BLUEBERRIES
GOOSEBERRIES
PEARS
PLUMS
RASPBERRIES
REDBERRIES
STRAWBERRIES
SWEET & SOUR CHERRIES
AUBERGINE
BROCCOLI
CABBAGE
CAPSICUM
OUR COMPANY
Due to experience gained over international markets, Genesis Fresh is a stable business in terms of fresh products delivery of top quality, consistency and continuity of volume across the year.
OUR OFFER
Genesis Fresh offers many varieties of top quality apples, as Poland constitutes one of the greatest regions of Europe exporting these fresh fruits oversea. Polish apples are famous for their unique juicy taste and flavor; natural and nutritive features.
We also supply volumes of such fruits as blueberries; pears; cherries and other in particular season. What is more, Genesis Fresh is also able to export volumes of fresh vegetables: tomatoes, capsicum, white and Chinese cabbage, cauliflower, broccoli, carrot, potatoes or onion.
OUR CERTIFICATES
All our products are certified with GLOBAL GAP, IFS, and BRC higher level, ISO, HACCP and Integrated Production Certificates. Storing goods in modern cold store KA and ULO with total capacity of 20.000 tonnes enables us to deliver high quality fruit and vegetables throughout the year.
OUR TEAM
If you are interested in our products and want to know more, please do not hesitate to e-mail, phone or skype our team to discuss in greater detail.
OUR PACKAGING
We pack our products in accordance with each Client's strict requirements & guidelines.
Copyright 2021 © COMPANIES FROM EUROPE